We love this time of year; now is the time to slow down and enjoy a wonderful time with our loved ones. We surround ourselves with Christmas decorations, candles, soft textiles, and welcome nature inside by collecting cones, moss, branches with berries, and Christmas trees in the forest. The Everyday Designer has decorated her home for the holidays. We are invited inside, and all our senses are stimulated by alluring colors, patterns, and scents, enchanting us and recalling memories, that we carry in our hearts; memories of our childhood Christmas with family and friends. A Christmas with traditions that are so important to us.
Explore our two beautiful design lines, Nordic and Cozy, and a collection of unique and nostalgic styles for decorating the home for Christmas. This wonderful time of the year is magical and joyful for everyone, with everything it brings. Christmas is about giving and loving – appreciating what is right in front of us and spending time with our loved ones.
NORDIC CHRISTMAS
A Nordic decor is often characterized by bright and natural colors. Elegant designs, simple and natural displays with rustic surfaces and a tactile feel that brings warmth to the home.
The muted, tone-on-tone Nordic collection allows you to reminisce about heartfelt memories with a modern touch.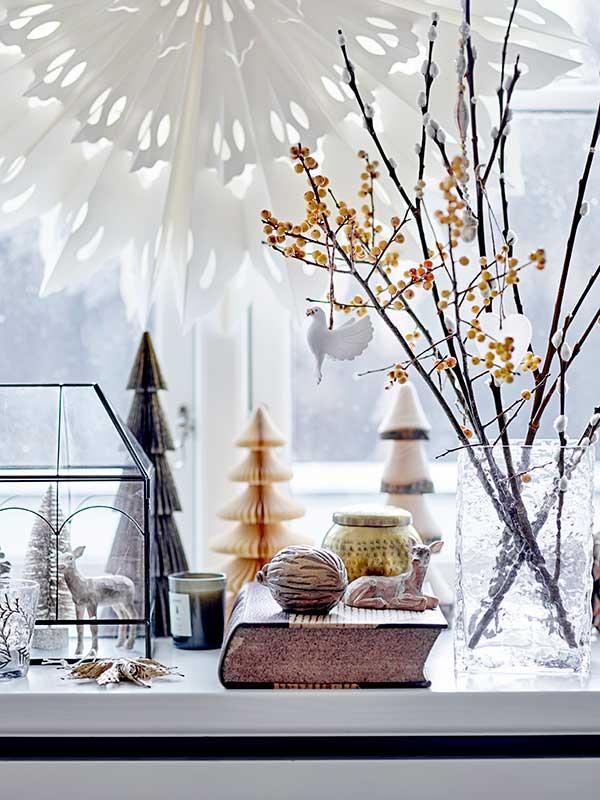 COZY CHRISTMAS
Enjoy an atmospheric Christmas with the Cozy collection. Embrace the real Christmas spirit in a warm explosion of colors and nostalgia for young and old.
Experience the classic and lovable characters that fill our hearts with joy and memories.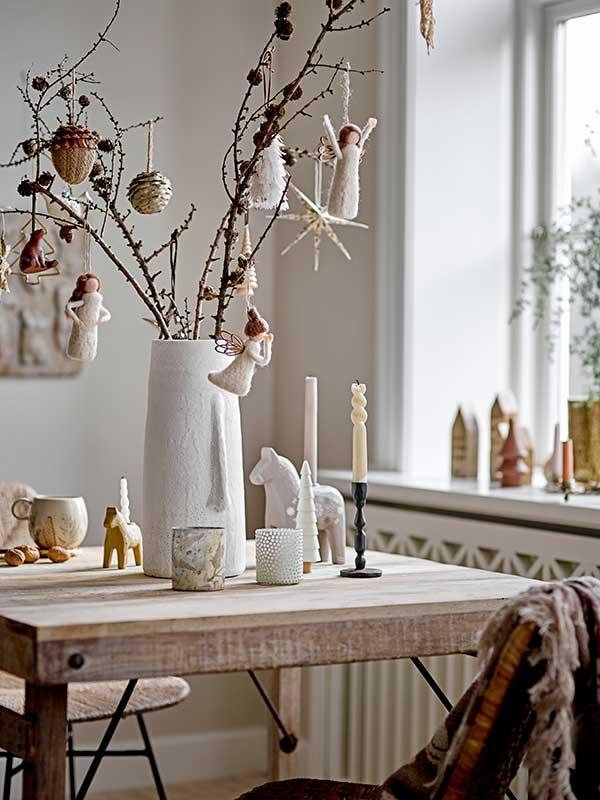 "I LOVE THE CHARACTERISTIC IMPACT OF THE COLORS IN THE DÉCOR. BY CHOOSING COMPLETELY LIGHT COLORS, I ACHIEVE AN AIRY AND NORDIC EXPRESSION.
- The Everyday Designer
"I BELIEVE THAT TRADITIONS MUST BE PASSED ON THROUGH GENERATIONS AND I DO MY BEST TO CREATE CHRISTMAS MAGIC FOR EVERYONE AROUND ME.
- The Everyday Designer
The warmth of Christmas carries us gently through the cold darkness of winter. The light of the holidays stems from the gathering of family and friends, presents, song and dance, delicious dinners, and last, but definitely not least, the wonderful Christmas decorations that brighten our homes. Every Christmas ornament carries a little piece of Christmas spirit. With endless styling possibilities - the choice is all yours.
The Chrismas collection 2022
Explore the entire 2022 Christmas collection from Bloomingville in the Christmas catalog and be inspired by the latest trends in Christmas decoration.
BLOOMINGVILLE CHRISTMAS 2022