Driven by a love for authentic living we share a new collection of characteristic design. The collection is presented through four inspiring and strong themes: COTTAGE, BOTANIST, SAFFRON & GINGER, and BOHO LIVING. Each defined by their own distinctive expression.
In the authentic home, we dare to decorate with distinctive furniture that stands out. We value material from nature and appreciate designs made from recycled wood. We are enchanted by warm and evocative colors, giving us a feeling of being embraced by something safe and familiar. When that feeling is achieved, we get the courage to further express ourselves through a personal decor.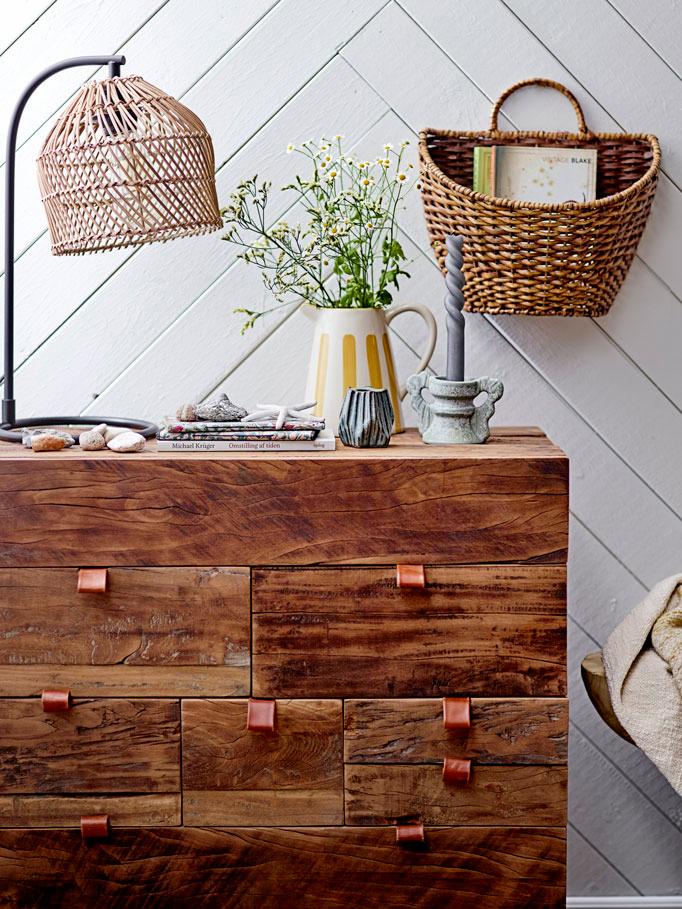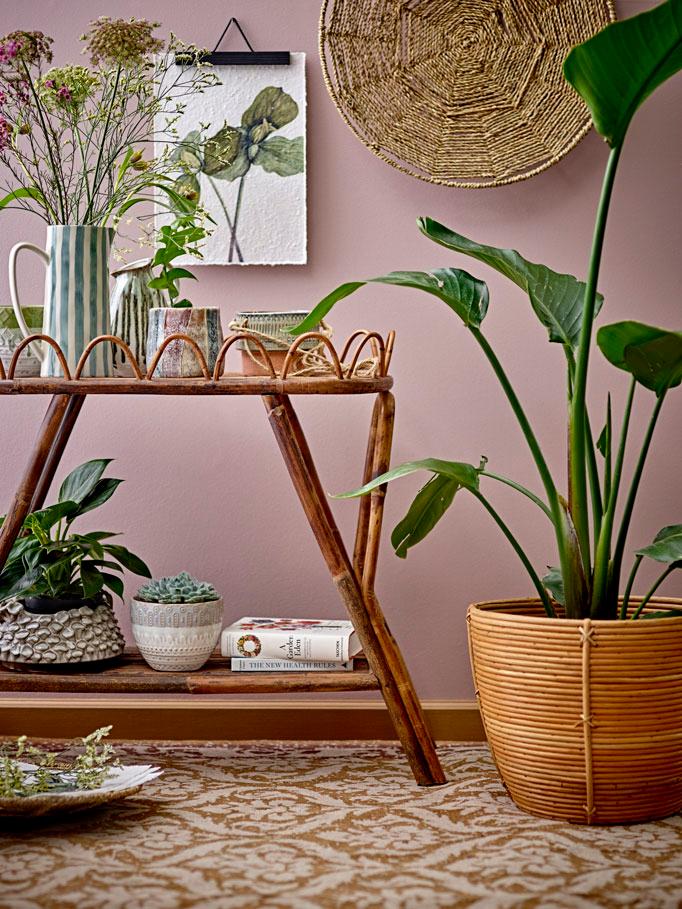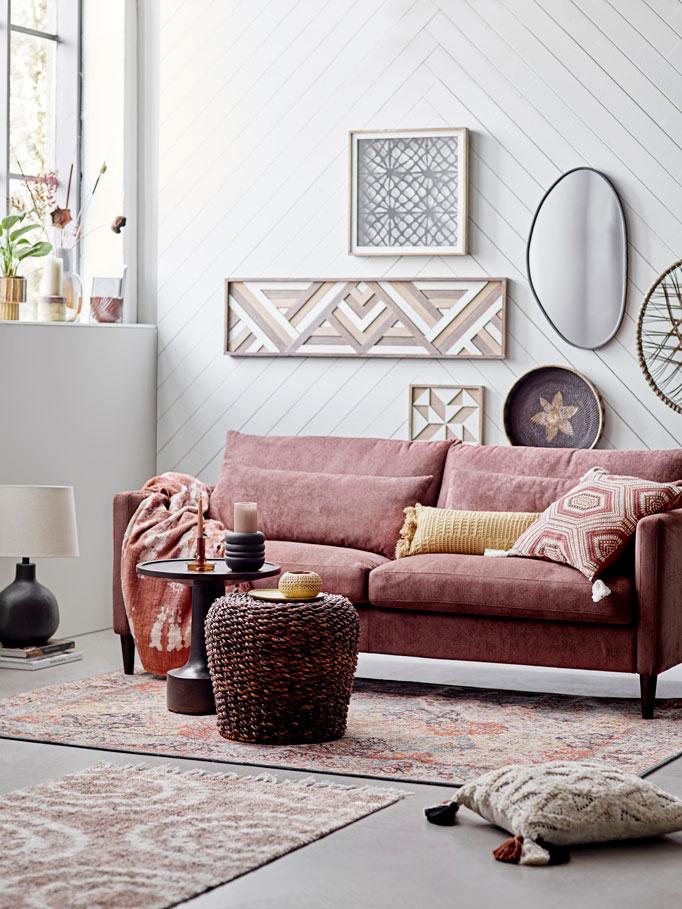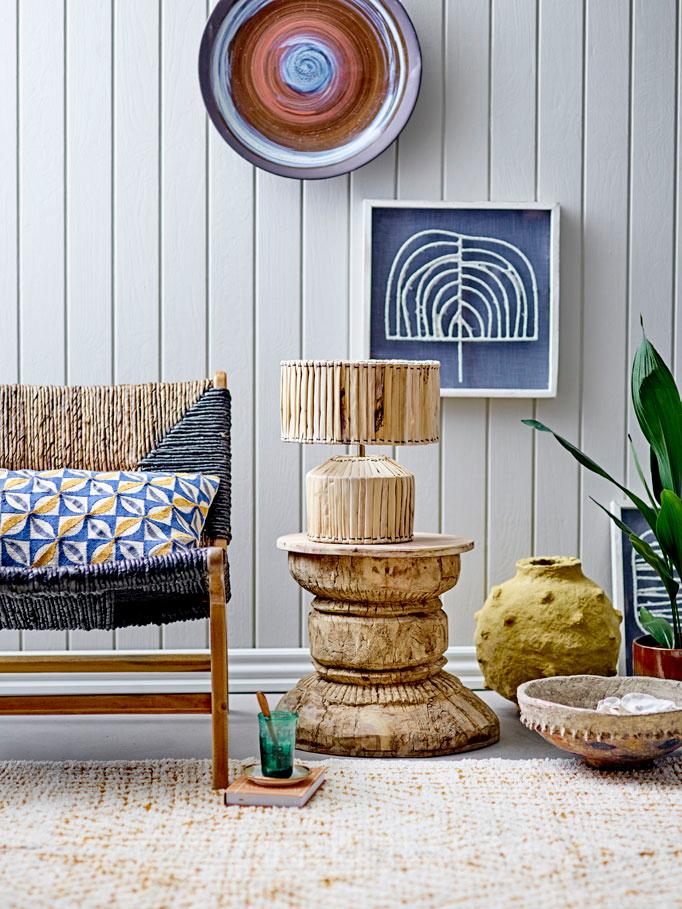 Get to know Creative Collection
Creative Collection dares enjoying authentic living – without worries and full of life and experience. It is something to enjoy and feel welcome in. Authentic living is the essence of Creative Collection.
---
Enjoying
Enjoying is a positive word making everyone warm inside. Enjoy includes all and is full of life and happy days. It's nice and uncomplicated. Authentic
Creative Collection is a unique brand with charm, character and personality and the right amount of authenticity to make it stand out. Living
Living is a beautiful word as it embraces all kinds of individual feelings and represent much more than just design – living is home, design and interior all in one. Did you know?
The logo is designed from a classic typography – with a Creative Collection twist. The stroke is removed from the i, but the dot is remained. This gives the logo its strength and signature look; the subconsciousness reads the i's anyway, but the twist and elusiveness embrace what Creative Collection is. A brand that dares standing out and definitely a brand worth knowing.
Four strong design themes
Explore the four design themes of the season - Cottage, Botanist, Saffron & Ginger and Boho Living.
---
Cottage
Welcome togetherness in relaxed presence embraced by calmness and slow living.
Enjoy the opportunity of creating a cottage feeling in every home – an eternal feeling that summer surrounds us, even as we move into autumn. Time feels slow as we spend time with those we love, and our homes envelop us in nuances of nature mixed with rustic interiors and a touch of nostalgia.
Botanist
Unleash your love for nature by inviting a botanical feeling indoors.
Surround yourself with nature and be enchanted by its beauty; bring it inside to celebrate that the cycle of life and nature are fundamental to us. Floral prints and natural colors on textiles and interior complete the botanical feel which is so essential to us – it makes us happy to be surrounded by nature and its calm colors.
Saffron & Ginger
Embrace ethnic settings and a beautiful bohemian feel wrapped in a plethora of earthy hues and treasured details.
While searching for unique details and breathtaking colors to beautify our decor, SAFFRON & GINGER will tempt us with its embracing impact. The golden sophisticated shades, earthy hues, and the details enchanting us, ensure an atmospheric decor in the home. Combine the alluring color palette with lavish styles in warm wood and handwoven rattan for a spicy look.
Boho Living
Enjoy playful coastal colors and relax in tranquil vibes from an abundance of confident styles.
Life is right in front of us, and everything is allowed – at least when it comes to boho decor. All possibilities are open to being surrounded by everything the heart desires; warm wood, hand-painted terracotta, and comfortable textiles. We are welcomed inside in an exciting world of personal decor. BOHO LIVING is like a lifestyle with vibes of laid-back shores and tropical oceans.
Discover magnificent statement pieces made of repurposed stone and wood from every corner of the world. Hand-picked by our designers, each FOUND treasures stories to be unveiled in the comfort of the authentic home.
Explore the world of FOUNDS; Heartfelt upcycled creations with unique stories waiting to be told. The FOUNDS are characterized by their beautiful imperfections – they vary in shape and size and only a limited number of FOUNDS exists.
Styling tips
Enjoy authentic living with the unique styles from Creative Collection making each space individual and personal. Draw inspiration from our stylists and designers to express yourself in your home.
---
A furniture as centerpiece in the room
Decorate with a unique piece of furniture, as being the center of the room. Choose designs with distinctive characteristics to create ta personal style, but at the same time make sure that the furniture fulfills the desired function. The bookcase must be able to be used for storage and the sofa must invite you to take a break. The right furniture combined with favorite accessories completes the intention of decorative decor.
Story telling designs for the kitchen
The kitchen is the place for cooking and dining. When gathering around the table stories are told, and memories are created. Discover how tableware and other kitchen accessories tell their own story by choosing unique designs with character. The colors and glazes of the ceramics inspire us and remind us of something well known.
The home should not be an exhibition and when it comes to choosing interiors, we can advantageously select designs that are a delight for the eye and the room. When doing that, kitchen interiors decorate the room, even when not in use.
Characteristic cushions
Using colors in the decor creates coziness and personality, but for many it may be a big step to change the color of the wall or choose a sofa in a dominant color.
Colored cushions are the fastest and easiest way to create change in the home. It is often a small investment and with the large selection of different cushions in the collection, it is possible to choose some with colors to spice up the decor - or maybe even cushions with fringes or the like.
Creative Collection retailers
---
"Creative Collection is the ideal addition to our product portfolio, both online and offline in our stores. For us as a retailer, it is great to also have access to this collection. The exclusive design and the good craftsmanship of the products appeal to us and our customers. It is something special and something for everyone! At Lund & Larsen, we continue to focus on Creative Collection!"
Lund & Larsen – Germany
"An authentic brand that reminds us of the home of our childhood, natural and noble materials and soft colours that make us feel good and zen."
Delphine – Trait D'Union – Saint Cyr Sur Mer
Autumn Winter 2022
Explore the AW22 collection from Creative Collection – characteristic interior for homes with personality.