We visit everyday designers to share their styling tips and show their homes filled with beloved Bloomingville décor inspired by the Nordic trends and lifestyle. Join inspiring house tours in beautiful surroundings inhabited by everyday designers – just like you.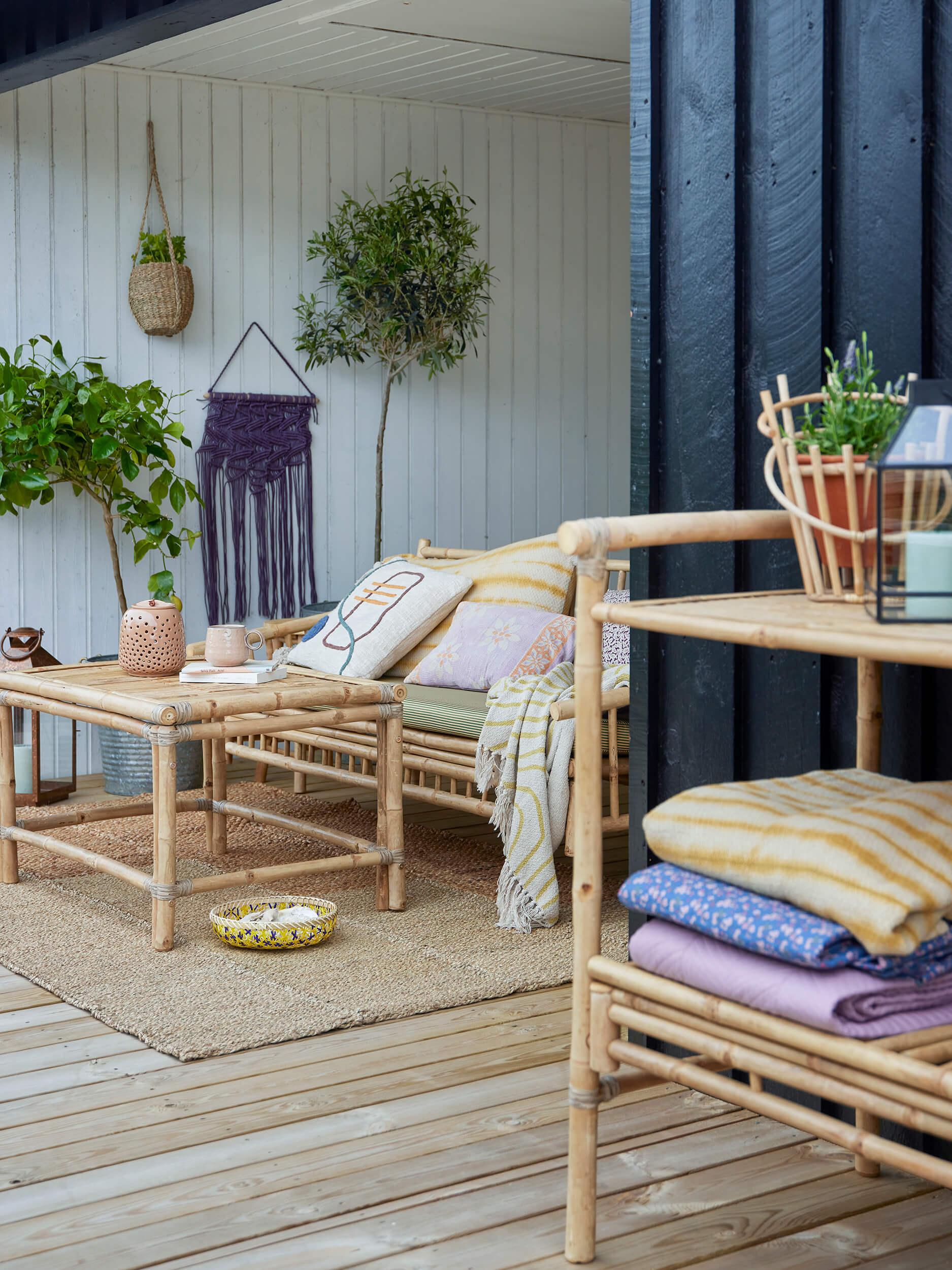 Meet Sussie Frank and her colorful holiday home styled with hand-picked interior, dusty pastels, and charming combinations of patterns and feminine details – an uplifting showcase of how you can extend the late summer season into autumn.
Dreamy dining
Effortlessly style organic shaped tableware with kitchen darlings in feminine shades and natural materials to create a romantic and relaxing ambiance at the dinner table. Kick back and enjoy the tasteful arrangement of Bloomingville home décor.
Idyllic habitats
Indulge in cozy moments on the terrace in comfortable and natural settings. By extending living spaces to include outdoor areas, the home feels much bigger and invites for creative outdoor styling solutions.
Mellow bedroom vibes
Embrace the vibe of a lazy summer day with tie dye in the bedroom or outdoors on the patio. The retro pattern instantly refreshes the space and pairs well with modern artwork and contrasting floral prints as eye-catching interior elements.
Sussie Frank, stylist and creative consultant, shares her favorite styling tips.
"Every room is like an extension of your personality. Mix colors and patterns to enlighten spaces with delightful changes and decorate with an eye for detail for a unique and gorgeous result."
SUSSIE FRANK, EVERYDAY DESIGNER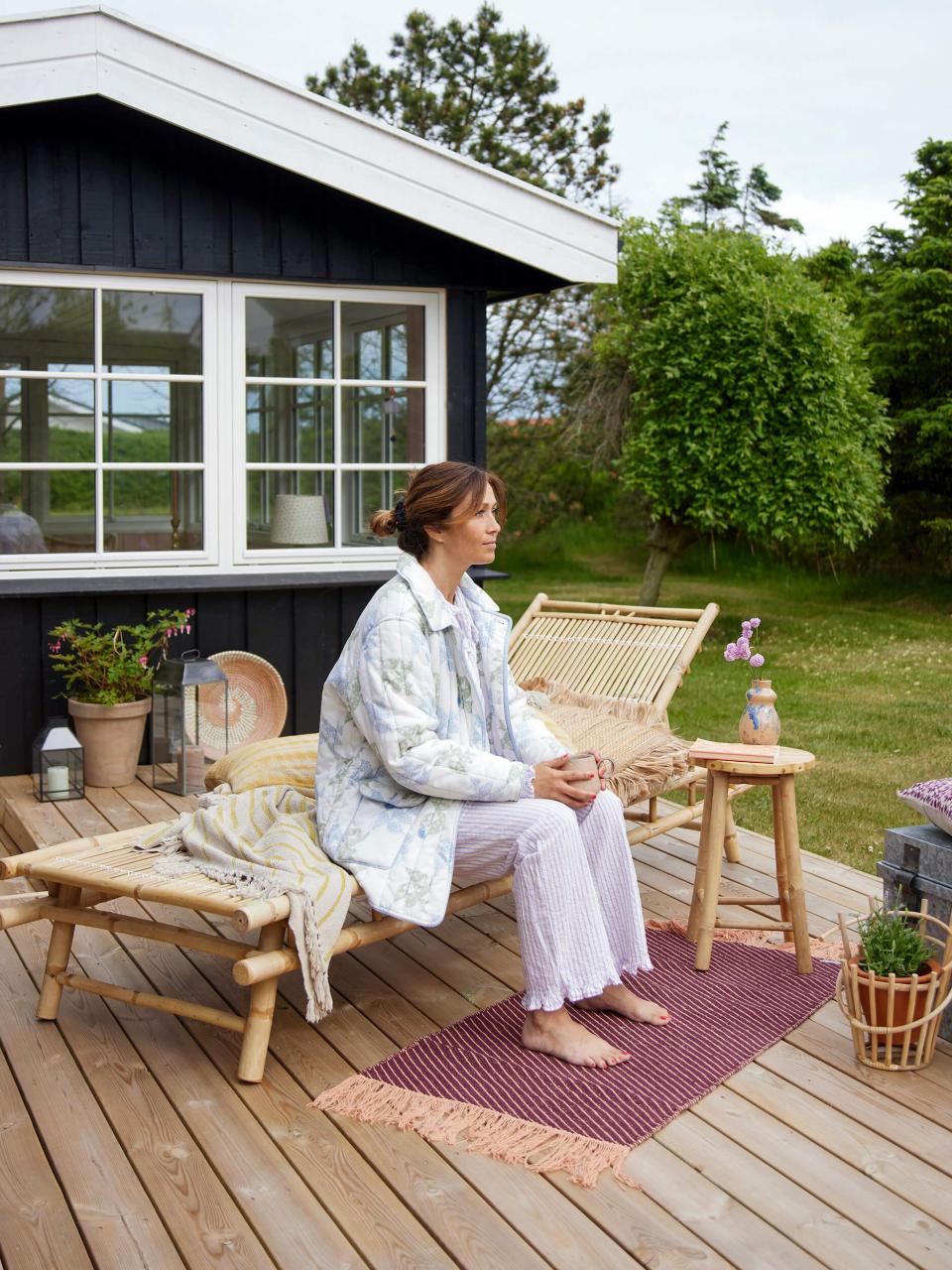 Explore a stylish mix of colors, patterns, and vintage that oozes of personality, and get styling tips on how to create your dream home inspired by the Nordic interior trends.
Join the Bloomingville family
We are always looking for new partners – retailers with an eye for beautiful Nordic home interior and design – who want to be part of our Bloomingville family.
Our partners are brand ambassadors and come in all kinds of shapes and sizes, from physical and online, to well-established and newly opened, all sharing a passion for creating happy changes in the home.
Instagram API token missing or broken