Tell the nursery's story with decor
Play with colors, textures, and patterns when styling the nursery. Remember the walls and ceiling in the styling with wall decor and hanging decor for an embracing and whimsical atmosphere. The tufted Sallie Wall Decor adds a soft and floral impression to any setting.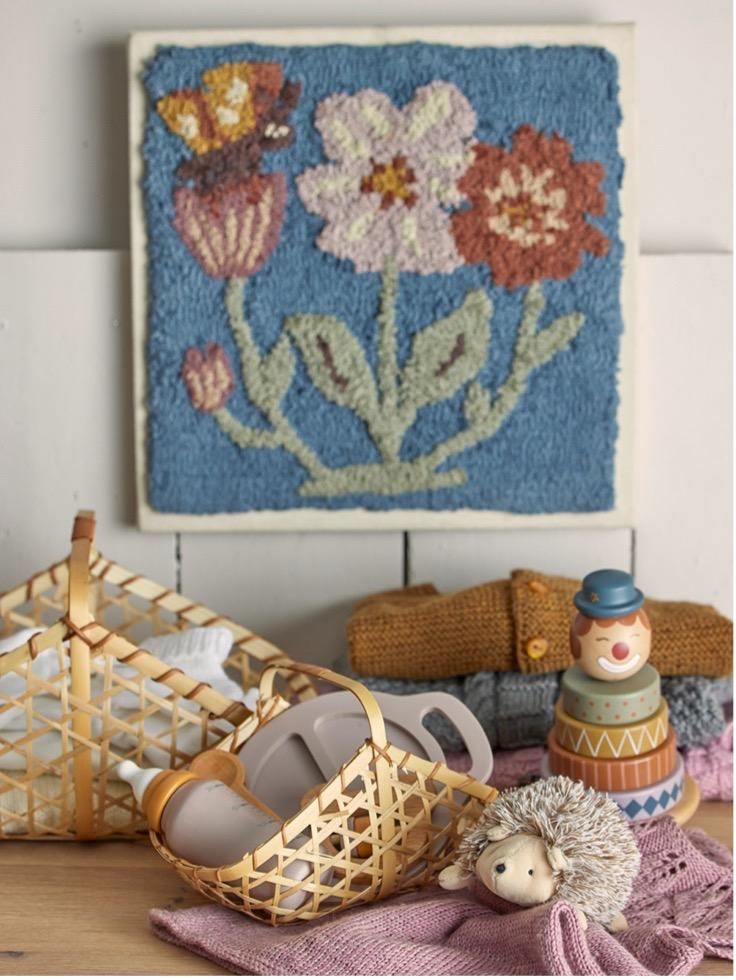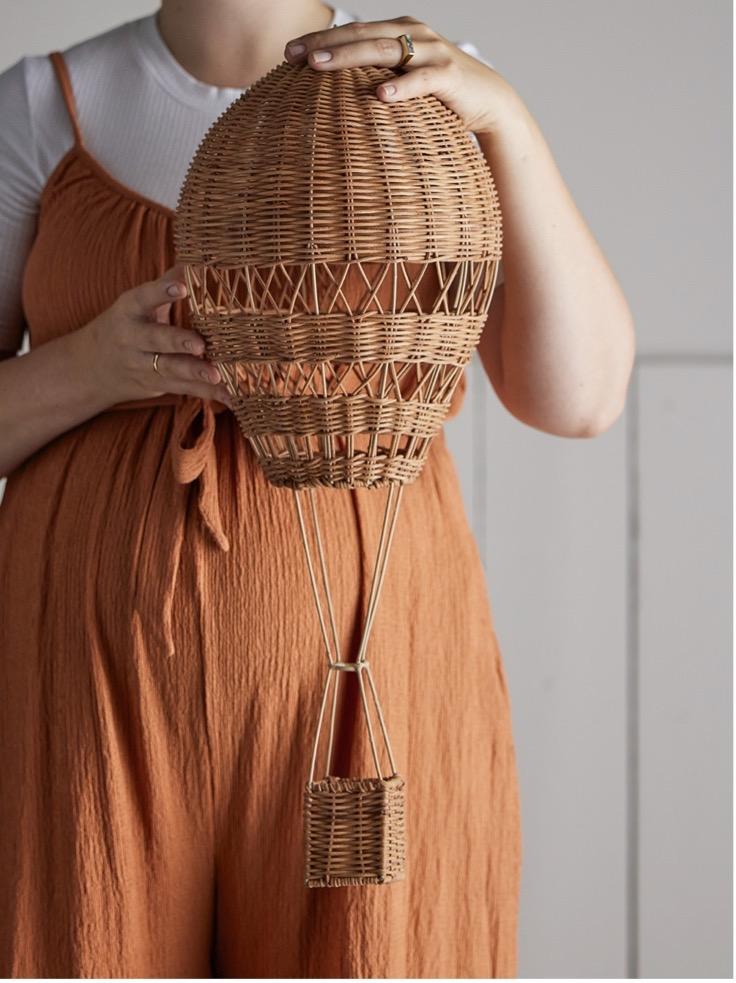 On the go
Bloomingville MINI introduces a chic, to-go changing mat. The soft Thanne Changing Mat is designed with practical pockets, so all essentials are at hand. Perfect on the go as any area can be transformed into a diaper-duty station easily.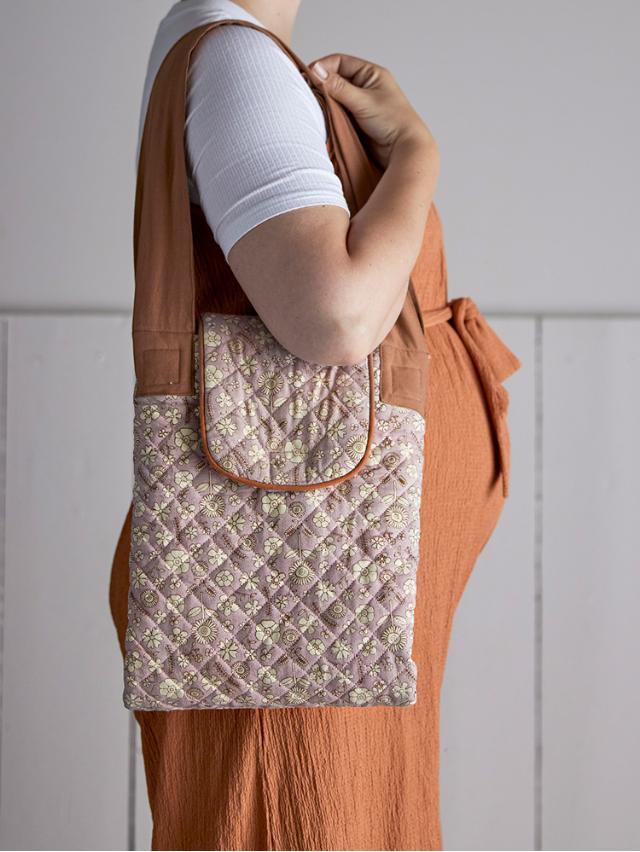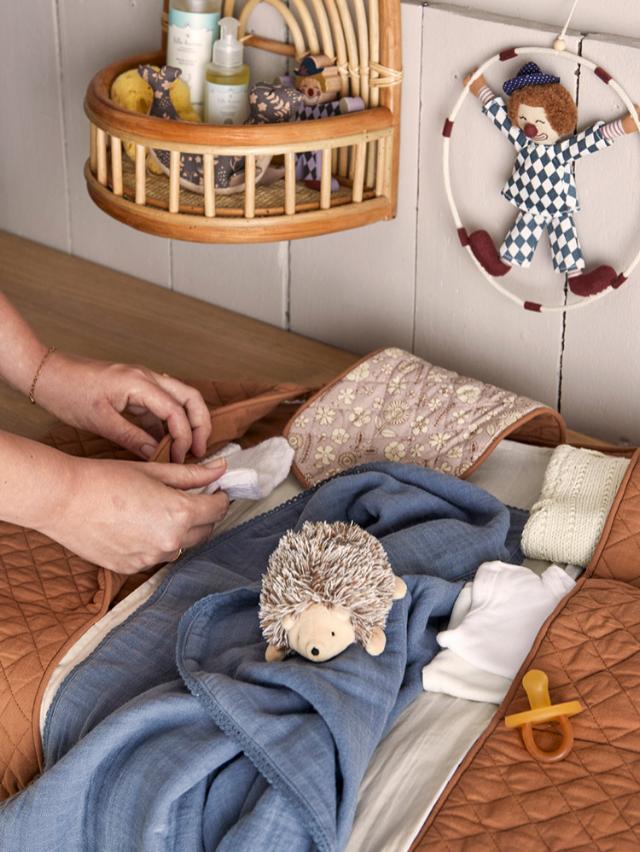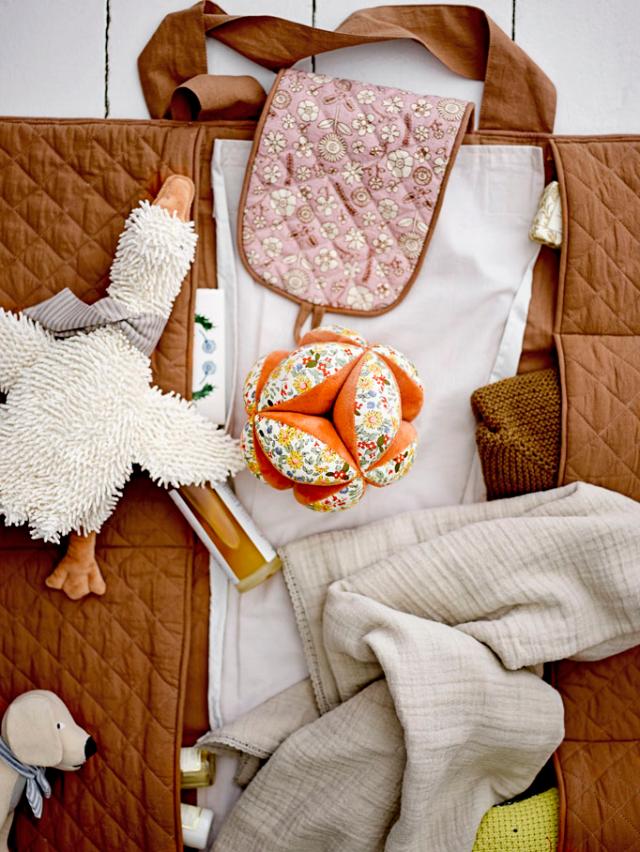 Nestling natural materials
Add depth and warmth to the nursery with natural materials like rattan and seagrass for a calm and cozy atmosphere.