The adorable AW21 season news reveal an interior universe for children inspired by the yields of autumn, where your entire family will meet in a world of imagination and pretend. Reap and gather an abundance of natural crops in a collection stuffed with new adventures, furry friendships, and nestling nooks.
"The children's universe is magical, just as their rooms should be. Bloomingville MINI is based on the idea of decorating the children's room with home décor and toys in a beautiful Nordic design that blends in – at a children's level."
Theresa Bligaard, Designer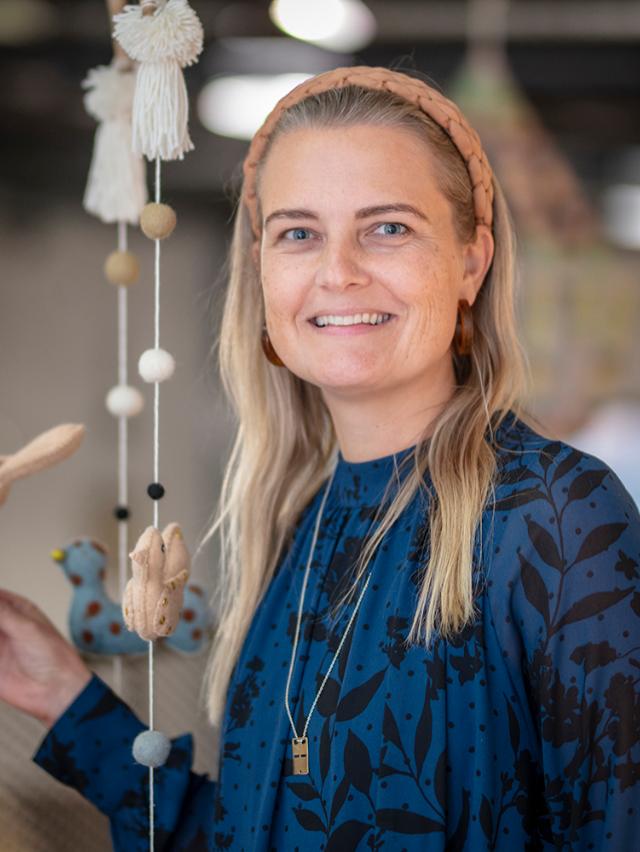 Furniture
Chairs, tables, poufs, and storage – find the perfect MINI furniture for the children's room right here.
Toys
Sweet and soft plushies and dolls, beautiful wooden toys, creative toys – find all your new season favorites here.
Children's tableware
Let the cute Bloomingville MINI tableware for kids set the mood around the dining table.
Décor
Decorate the children's room with the sweetest home décor for children.
Autumn Winter 2021
Celebrate the adorable AW21 seasonal news for the children's room with the harvest festival.