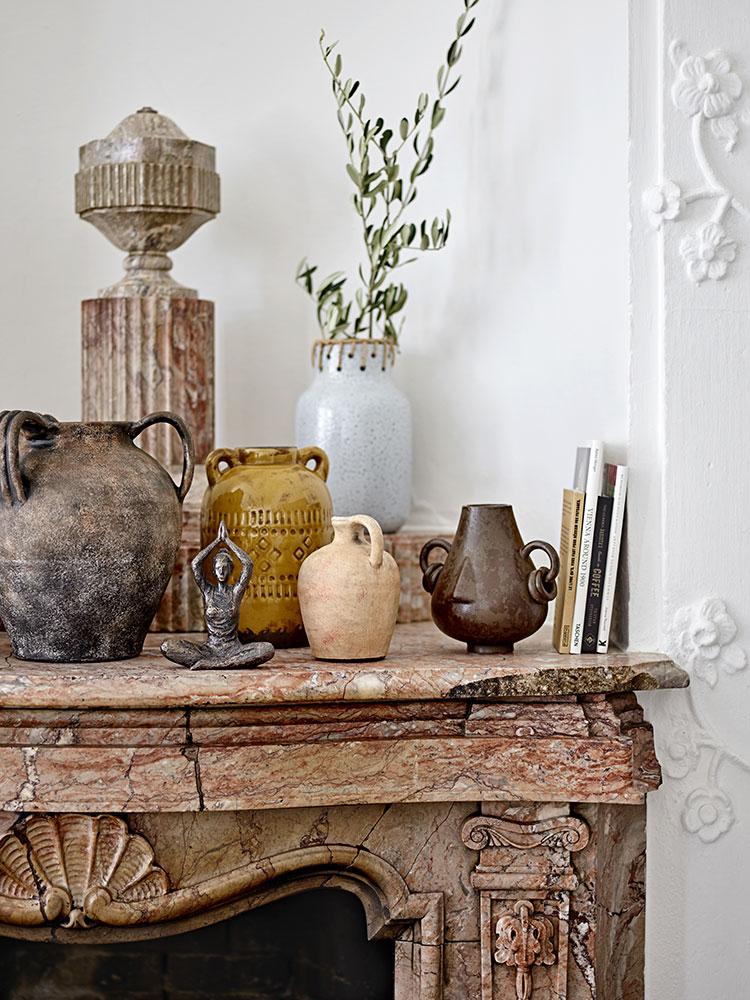 Decorate with design that tells a story
Inspired by the everyday designer, we become aware of surrounding ourselves with designs that mean something to us.
"MY FAVORITE DESIGNS ARE THE ONES TELLING A STORY. ALTHOUGH THE STORY MAY BE UNKNOWN TO ME, I SENSE THAT IT IS THERE WAITING TO BE TOLD".
Personal, meaningful, and decorative items gathered in cozy still lifes give us a homely feeling and inspire us to always choose interiors that mean something to us. Artistic objects in different materials like marble, cast iron, and ceramics are must-haves in creating a personal style. For us, small art pieces are essential in the living room. We love designs that tell a story.
Throughout life, we collect things that mean something to us and in a time when travelling to other parts of the world has been distant to us, we remember to surround ourselves with memories of our previous travels. We love to decorate the home with soulful interiors that remind us of something we love and long for. Well-chosen and expressive knick-knacks can advantageously be placed in bookcases and cabinets with glass.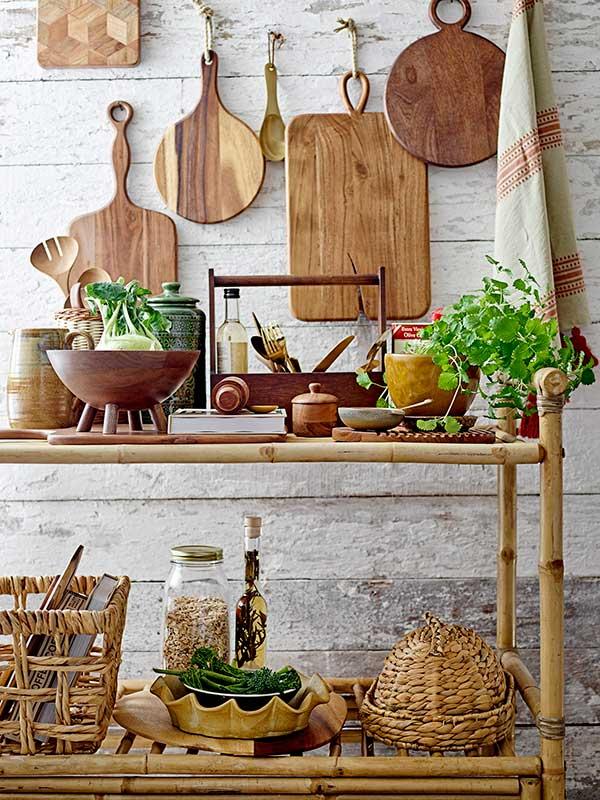 Make storage in the kitchen personal and atmospheric
The kitchen is for many families a central place to meet and be together. We strive for decorating the room with beautiful and usable kitchen interior, for creating an inspiring and cozy feeling.
Kitchen essentials in organic forms add personality and soul to the home. Much kitchen interior is just as useful for decoration as functionality. Store cutting boards in various organic forms on the kitchen wall and enjoy their beauty, even when not in use.
Store beautiful ceramic mugs, unique small bowls, and other significant kitchen accessories in the open shelves. When the shelves are decorated with cups in different colors and glazes, so much charm and personality are added to the room.
Display your favorite bowls, jugs, and baskets on open shelves and allow yourself to enjoy your favorite pieces even when not in use.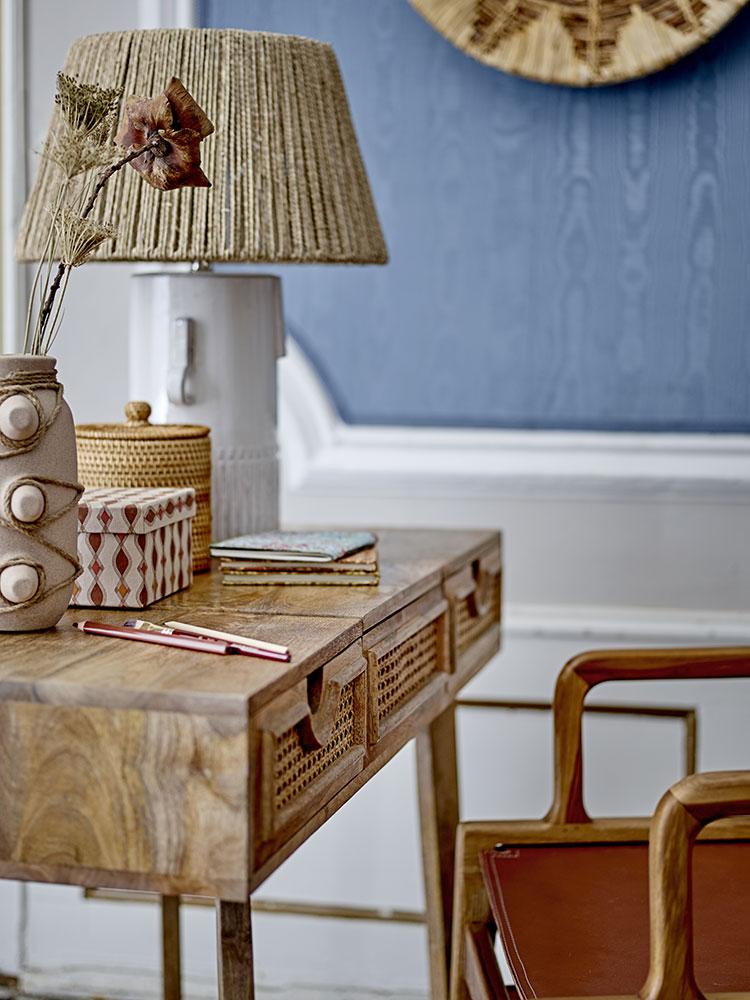 The cozy and creative home office
Carefully chosen furniture is a must-have in the small office, where space is tight, but aesthetics a priority. By choosing smaller furniture that fits into the room, it is possible to complete the look and fulfill the functions needed. Furniture and interior with more functions are also obvious choices for the smaller office.
A functional home office is a necessity in many homes. It is more inspiring and thus easier for us to enjoy a creative moment when having an aesthetically beautiful corner to immerse ourselves. Find a quiet moment to be inspired in your home office by surrounding yourself with designs you love.
For many, it means a lot to have an office that invites to unfold creativity. We enjoy being together on a project that invites everyone in the family to gather in immersion and presence.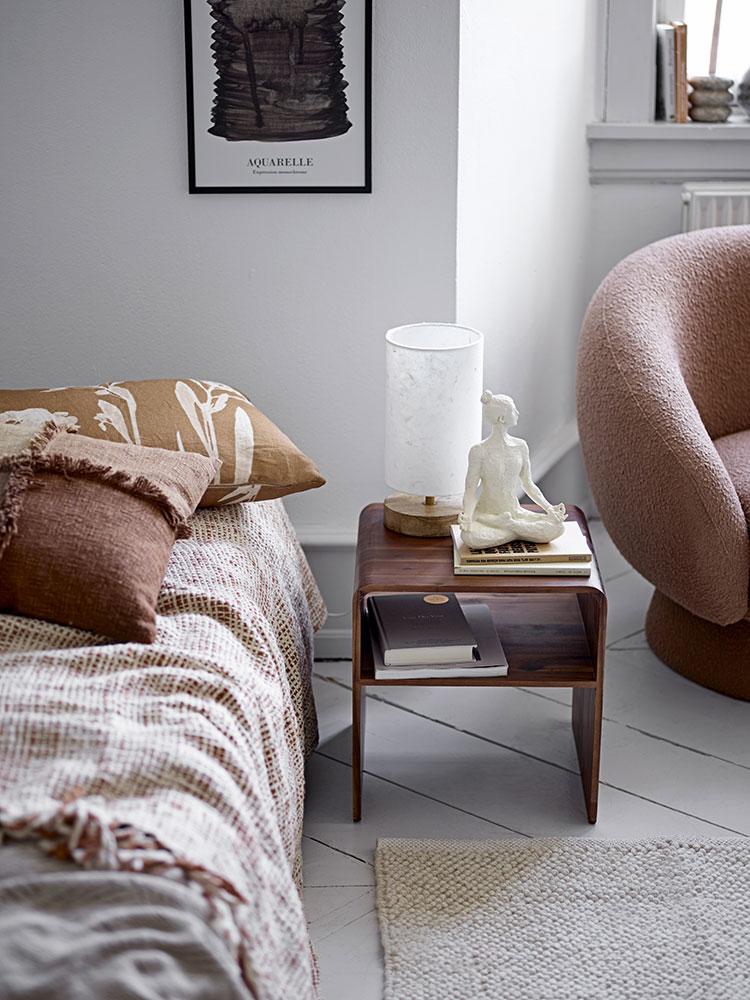 Personal decoration of the bedroom
The bedroom is the place for sleep and relaxation. When it comes to decorating the bedroom, some are inspired by stylish hotel rooms, others would rather decorate to achieve a feeling of warmth, coziness and atmosphere. We believe that all styles are individual and correct, however, it is important that the personality shines through and reflects the person behind the decor.
There are many ways to create a cozy atmosphere in the bedroom. Colored walls, soft textiles, and a warm color palette are worth striving for when it comes to coziness. As an adorable detail, sculptural silhouettes decorate the textiles in the SS22 collection. The dusty, warm colors on the cushions are beautiful in combination with feminine and light furniture in the bedroom.
"I FEEL A SENSE OF HAPPINESS WHEN I SNUGGLE INTO MY NEWLY MADE BED, SURROUNDED BY BEAUTIFUL AND SOFT TEXTILES".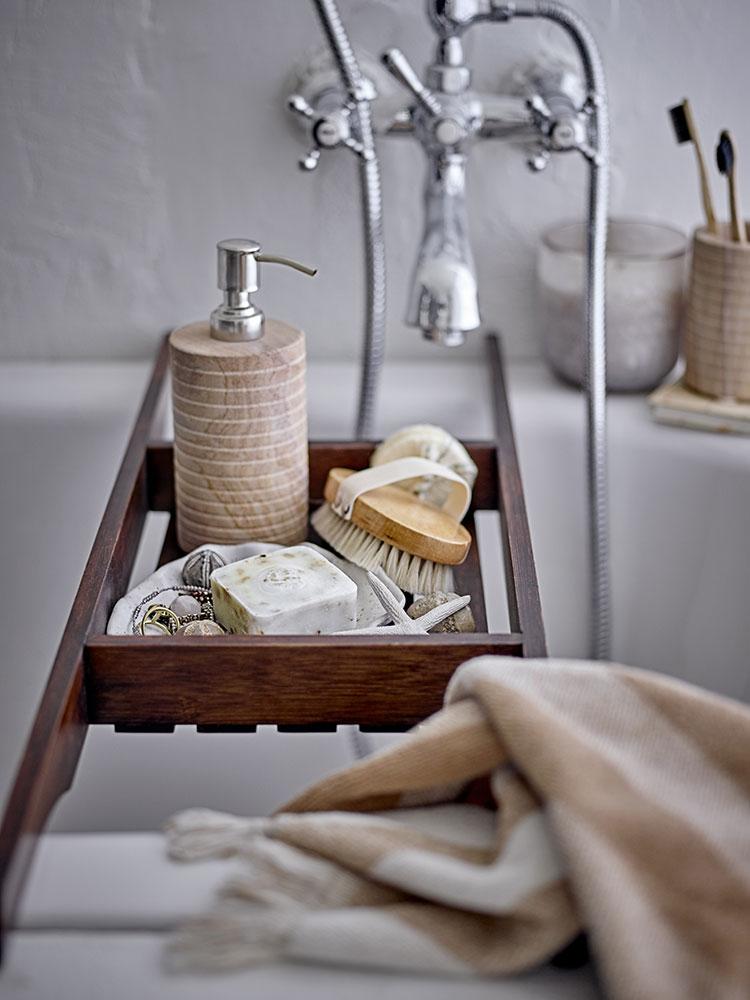 Welcome into the cozy bathroom
Let the small details create a feeling of well-being in the bathroom.
Use soft textiles in golden tones to create a spa-like atmosphere in the bathroom. The unique details in the weaving of the towels encourage to store them on an open shelf when not in use. Decorate the bathroom with towels, scented candles, and other beautiful interiors, and enjoy a feeling of well-being and luxury in everyday life.
Baskets are indispensable in any bathroom. They are perfect for storing all sorts of little things, toilet paper, soaps, and jewelry. The larger baskets can with advantage be used as a laundry basket. Choose baskets with lids when wanting to store things away but still having them close to you.
Scented candles and fragrant soaps are the little detail with the great significance. We feel like spending more time in the room when it stimulates our senses and when interior design, like scented candles, creates a cozy atmosphere. Your guests will often use the bathroom during a visit - welcome them inside with a refreshing scent from the ILLUME x Bloomingville series.